Offrire un prodotto di qualità, mantenere gli standard di eccellenza e con prezzi concorrenziali: lo sanno bene alla Prm infissi di Bisignano, dove tramite anche l'e-store sul sito prminfissi.com si possono acquistare prodotti per tutte le esigenze.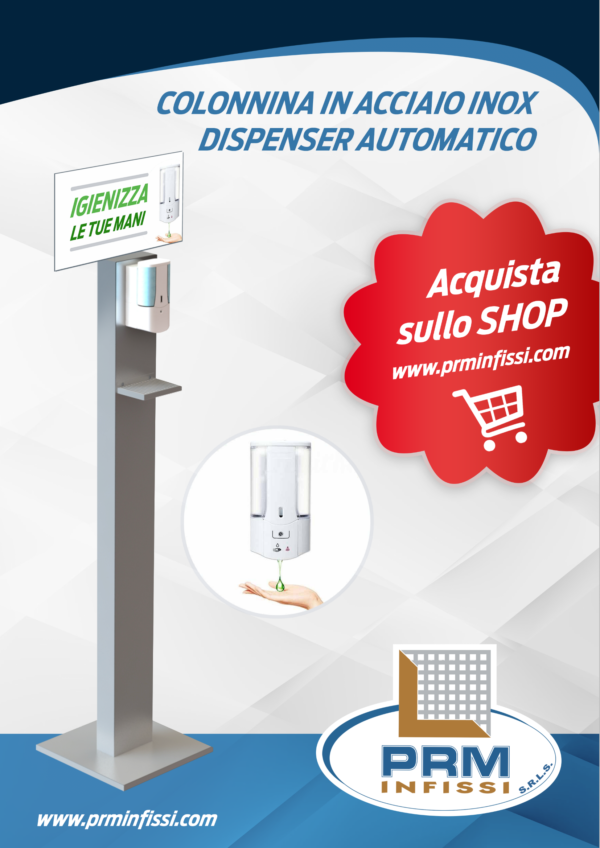 Una su tutte, visti i tempi non facili che stiamo attraversando, è ideale per aziende e non: la colonnina igienizzante in acciaio inox, garantita e adatta per gli scopi odierni. La colonnina igienizzante, infatti, è diventata necessaria per ogni attività e servizio, pensiamo ad esempio ad ambienti sanitari, ambulatori, veterinari, farmacie, palestre, bar, ristoranti e servizi di food and beverage, ingressi e sale convegni, hotel, bed and breakfast, cinema, teatri, supermercati: tutti luoghi dove, anche finito questo periodo, la colonnina igienizzante continuerà ad essere indispensabile per garantire salute e sicurezza alla propria utenza. Proprio per questo, la PRM Infissi ha garantito una speciale offerta per acquistare la colonnina igienizzante (cliccate)
Un'offerta che è pensata in questo particolare momento di emergenza, con la PRM Infissi che vuole dare una mano per offrire per la sicurezza delle aziende e dell'attività e per quella dell'utenza garantendo, per questo, un prodotto di straordinaria qualità, da usare per ambienti interni ed esterni e arricchita dal dosatore automatico con sensore per gel igienizzante da 400 ml che, grazie al suo particolare sistema, evita lo sgocciolamento e lo spreco del disinfettante.
Inoltre, l'acciaio inox è da sempre un marchio di fabbrica della Prm Infissi. L'azienda – da tutta Italia – infatti è un punto di riferimento per la progettazione, la lavorazione e il commercio di manufatti in acciaio inox su misura per arredamenti di interni ed esterni, sia per abitazioni privati nonché per arredare al meglio qualsiasi tipo di ambiente di lavoro. Da anni PRM Infissi lavora su rivestimenti di banchi di lavoro in genere, ideali per cucine industriali e relativi accessori, tavoli da lavoro, armadi, ripiani parete, cappe, banconi bar, piani esposizione, ripiani a muro, scaffalatura e nello stabilimento bisignanese viene utilizzata uno strumento d'eccellenza come la punzonatrice "TECHNOLOGY" SERVO – ELETTRICA CNC priva di qualsiasi olio idraulico e con bassi consumi energetici, ottenendo risultati di grande pregio.

Oltre a ciò, la PRM Infissi offre una vasta gamma di prodotti e servizi, con l'esperienza di un marchio storico che si sposa anche con la modernità e con l'innata capacità di saper offrire prime eccellenze in fatto di alluminio (con i vari tipi di infissi), legno, porte (interne, blindate e sezionali) e ferro battuto. Garanzia di eccellenza e affidabilità, quindi: «Usiamo materiali di altissima qualità. La nostra esperienza e le attrezzature tecnologicamente avanzate garantiscono produzioni adatte per qualsiasi esigenza ed ambiente o esterno. Curiamo nel dettaglio la produzione per interni ed esterni; realizziamo strutture moderne o classiche realizzate con professionalità, rapidità e puntualità nelle consegne e molto altro ancora».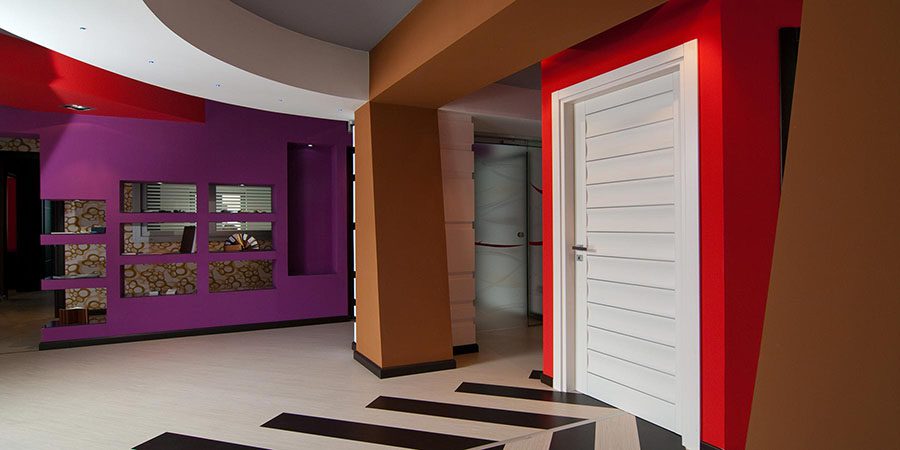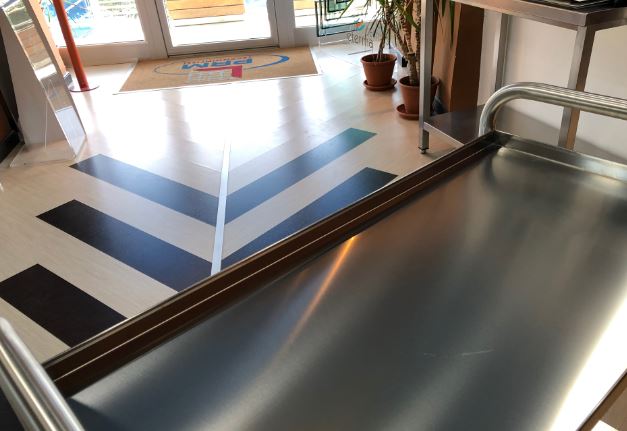 PRM Infissi è la soluzione ideale per aziende e privati, grazie a una serietà comprovata e alla capacità di adattare le esigenze dei clienti fornendo materiali e servizi di ottima qualità.
https://www.facebook.com/prminfissi/
Tel 327.8381068
PRM INFISSI via Mastro d'Alfio, snc 87043 – Bisignano (CS)