Emozioni. Ecco su cosa tutti concordano parlando della serata di ieri organizzata dall'Associazione Liutaria Bisignanese negli spazi dedicati alla scuola di liuteria, adiacenti alla cattedrale, culmine dell'evento "Liuteria tra Arte&Cultura".
Patrocinato dalla Regione Calabria, la serata ha visto l'apertura del M° Eugenio Silva che in mattinata ha condotto la masterclass gratuita per chitarra classica, per poi passare al concerto dell'angelica, è proprio il caso di dirlo, Hattie Webb, arpista di Kent (UK), già collaboratrice di Leonard Cohen e Tom Petty. Artista dunque di calibro internazionale davanti al fianco stupendo della Cattedrale di Bisignano, dove si trova la scuola di liuteria in una scenografia che ha saputo perfettamente sottolineare i dolci e delicati suoni dell'arpa e della voce di Hattie, accompagnata dal contrabbasso di Andrea Resce che più tardi ha detto: «Sono delle attività da promuovere e sostenere perché è proprio questo genere di concerti all'aperto, dove c'è ascolto e attenzione che manca in Italia. Ormai la gente va solo dove la sera c'è casino o ai grandi concertoni, quello che manca sono gli eventi culturali dove però ti emozioni. Dove uno si siede, ascolta e si prende tempo per sé stesso».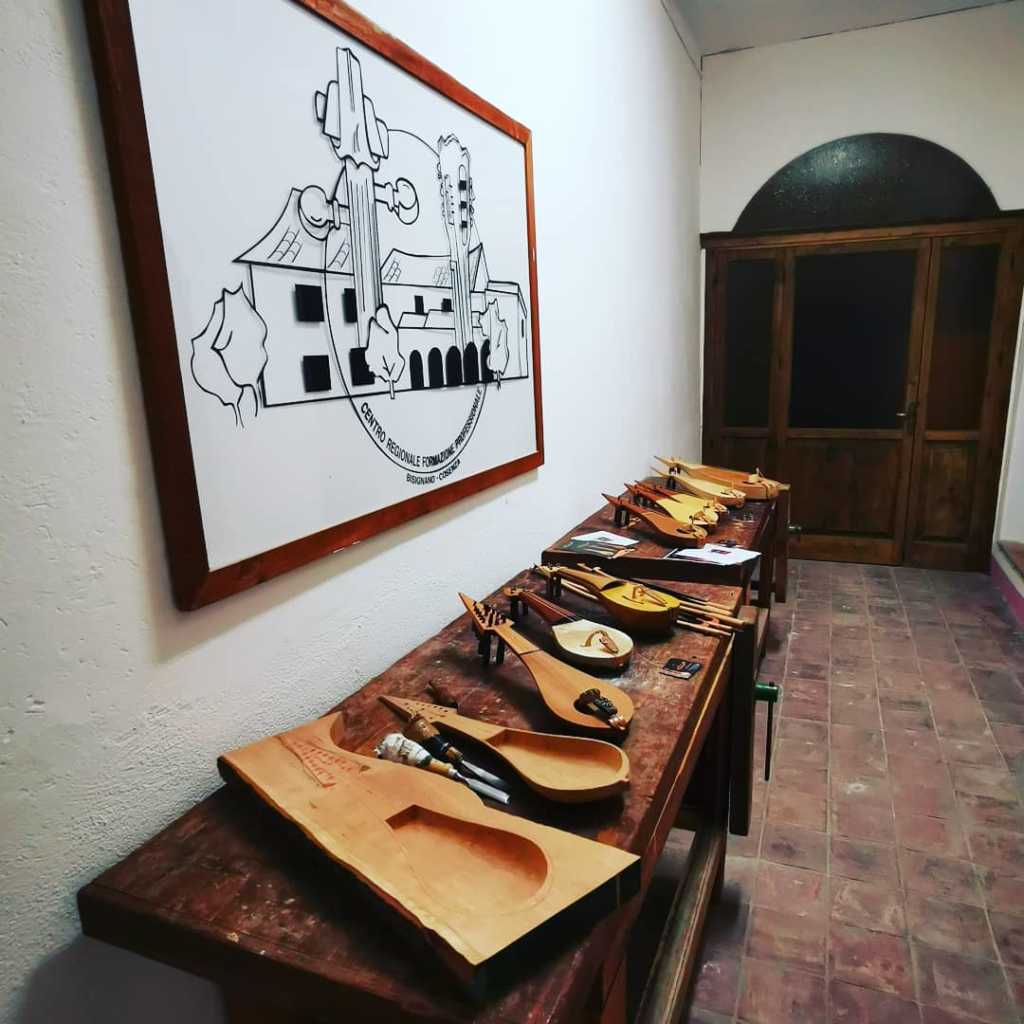 Il concerto, dunque, è stato un totale successo per l'ALB che, anche se ha dovuto soffrire la chiusura temporanea del museo di liuteria che ha avuto in convenzione dal Comune di Bisignano, non si è fermata e ha continuato sulla propria strada di riportare nella nostra terra un'antica tradizione bisignanese che ha prodotto artigiani di fama mondiale come i Maestri de Bonis, aprendo le porte alla loro scuola di formazione regionale. Il presidente Andrea Pontedoro non ha saputo riassumere il tutto meglio di «Emozionatissimo!» perché a suo dire «La cosa più bella che è successa negli ultimi anni. La cosa che mi ha fatto veramente tremare la voce è stata la bellezza del pubblico. Ok gli artisti, c'hanno dato emozioni veramente grandi, ma noi dell'ALB siamo veramente orgogliosi di quanto siamo riusciti a fare grazie anche al popolo di Bisignano».
Persino Fabio Curto, vincitore di The Voice of Italy del 2015, ha voluto apprezzare l'alto valore artistico che si è mostrato sotto le stelle: «Stasera è il compleanno di mio padre, ho portato mio padre a questo elegantissimo concerto perché volevo fosse una serata speciale per lui. Non solo non ha tradito le aspettative ma le ha superate. Sono contentissimo di poter sentire musica di alto livello e alta cultura connessa poi a una realtà che sta rinascendo e si sta mostrando in tutta la sua bellezza come quella di Bisignano e della scuola di liuteria».
L'impostazione poi è stata molto suggestiva: la scenografia calata in vecchie mura e alberi e piante dal sapore totalmente mediterraneo, pochi posti a sedere sebbene l'affluenza è stata notevole, il tutto senza il minimo chiacchiericcio solito di eventi pubblici che ha prodotto il silenzio perfetto per gustarsi le note dai sapori folk della cantante inglese. La quale non ha nascosto la gioia di suonare nella penisola calabra, appena tornata da Austin in Texas: «Such a great pleasure to be here in Calabria and in this incredible town with this beautiful setting. Thank you so much to Andrea Pontedoro for having us and for all the people that came!» («È un grande piacere essere qua in Calabria e in questa città incredibile con una scenografia tanto bella. Grazie mille ad Andrea Pontedoro per averci ospitato e per tutte le persone che sono venute»).
Una gioia che in molti dimenticano quando guardano alla propria terra. Forse dovremmo apprezzare anche noi, nuovamente, le piccole gioie di casa nostra, ricordandoci che è apprezzare quel che si ha la felicità, non desiderare quel che manca.
Alfredo Arturi