Carmelo Scuro continua a raccogliere soddisfazioni. Il ricercatore di Fisica originario di Bisignano è ormai un talento che continua a ricevere meriti per il suoi importanti lavori. Membro del gruppo di ricerca di "Fisica-matematica", coordinato dal professor Pietro Pantano, e del laboratorio di "Psicologia generale, scienze cognitive e modellistica", coordinato dalla professoressa Eleonora Bilotta. Si occupa di algoritmi e sistemi generativi applicati nell'ambito della creazione di oggetti di design e manifattura smart, i cui risultati hanno condotto da poco tempo – tra le altre cose – alla realizzazione di una mostra presso il museo del presente a Rende.
La mostra di Rende
Prima di addentrarci nelle specificità, parliamo di quanto abbiamo vicino. Una mostra interessante è quella del Museo del Presente, con il cartello che porta sempre pubblico interessato. Materiali strutturali e opere stampate in 3D per meravigliare e far capire come c'è un'evoluzione sempre costante.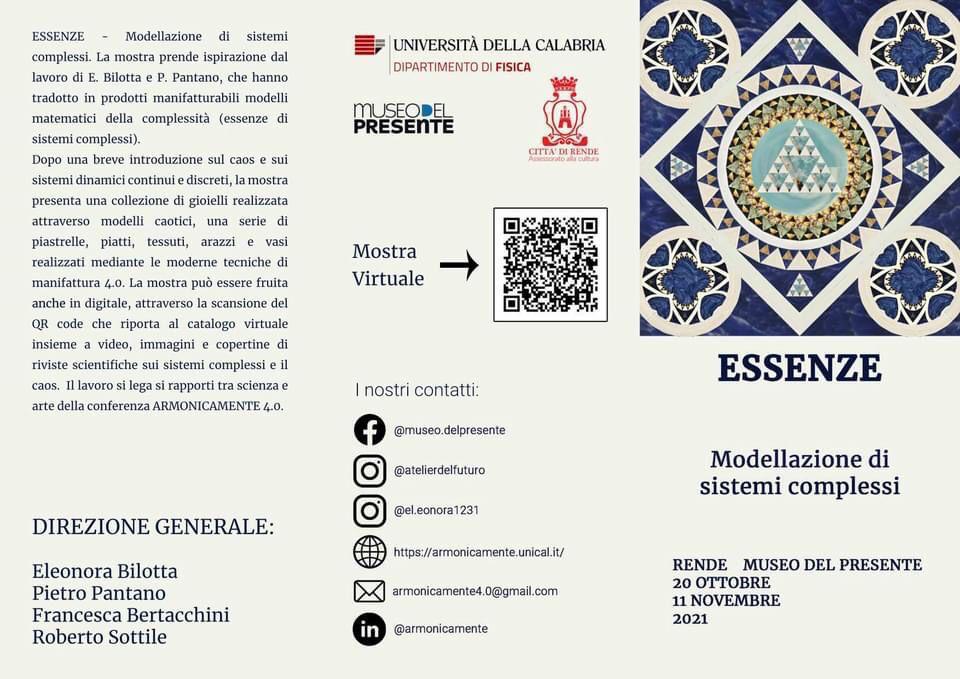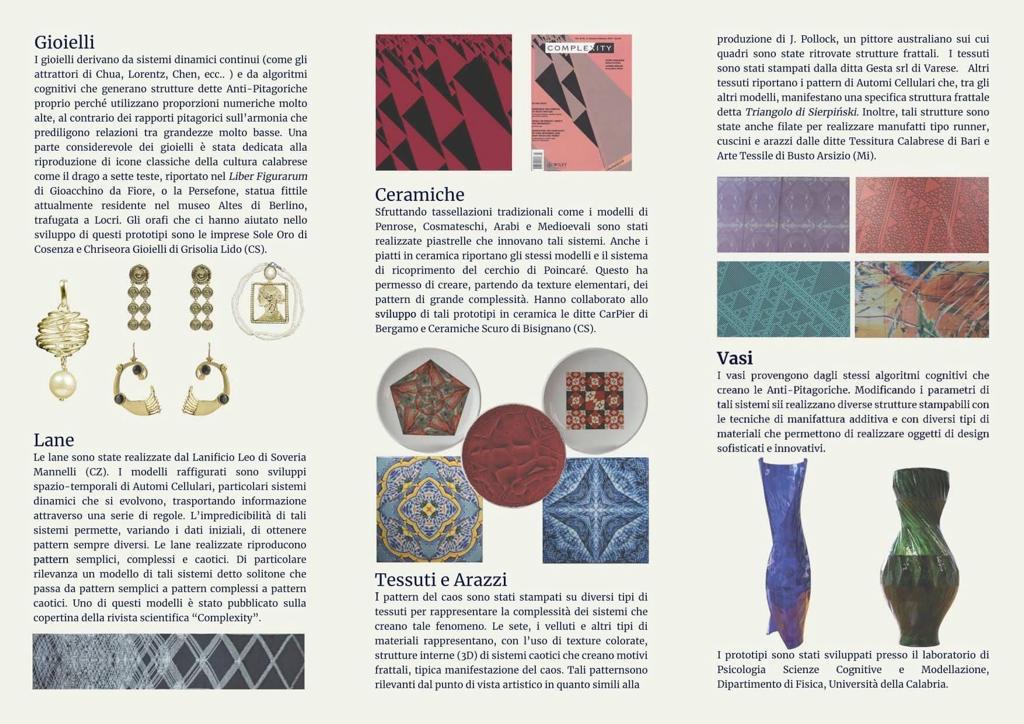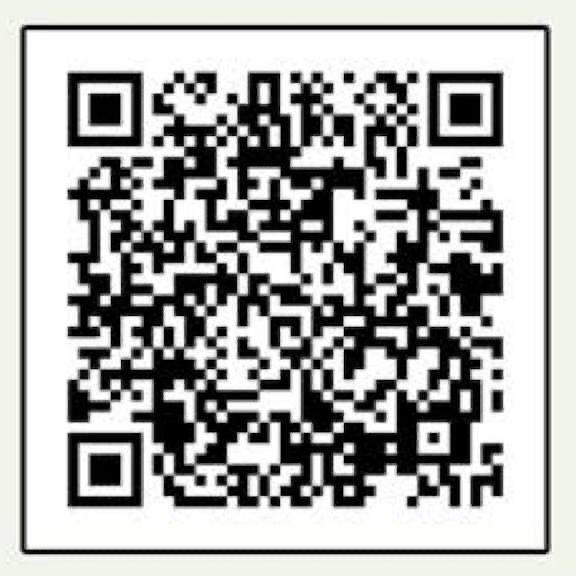 L'ultimo riconoscimento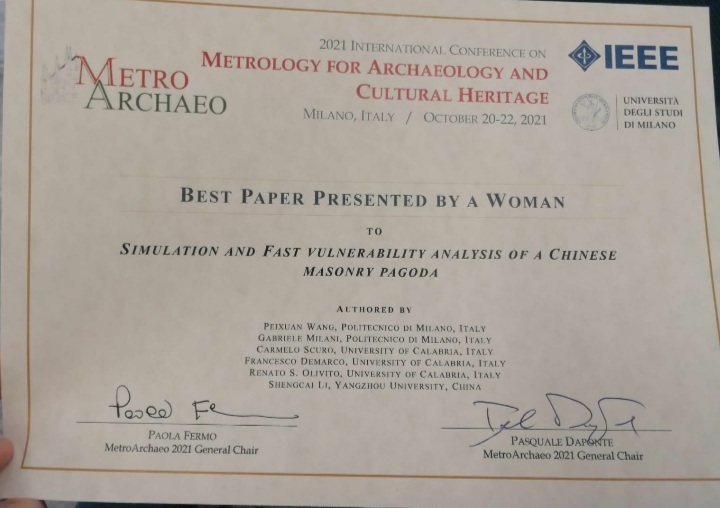 In occasione della conferenza Metro Archaeo 2021 "Metrology for Architectural and Cultural Heritage", svoltasi nei giorni scorsi presso l'Università degli Studi di Milano, è stato premiato un articolo redatto sullo studio realizzato da Carmelo Scuro (già vincitore di un premio internazionale per la realizzazione di un sensore basato su modelli matematici), dal dottorando Francesco Demarco, dal professor Renato Olivito (Dipartimento di Ingegneria Civile), in collaborazione con il gruppo di ricerca del Politecnico di Milano, coordinato dal professor Gabriele Milani e dalla dottoranda Peixuan Wang e dal professor Shengcai Li, docente alla Yangzhou University, college of Civil science and Engineering in Cina. All'articolo, presentato nel corso della conferenza da Peixuan Wang, è stato assegnato il premio come "Best Paper presented by a woman".
In cosa consiste questo studio

Il lavoro ha sviluppato un visual script corredato da un algoritmo genetico, per identificare i più probabili meccanismi di collasso che si verificano durante un evento sismico su strutture in muratura.
Questa procedura, convalidata dalle analisi al FEM, consente di individuare in maniera efficace, riducendo i tempi di calcolo, la posizione ottimale delle zone in cui si formeranno le cerniere plastiche nella struttura e, in aggiunta, ottimizza il posizionamento di un network di sensori per il monitoraggio e la salvaguardia delle costruzioni.
Il lavoro, suddiviso in due parti è intitolato "Simulation and Fast vulnerability analysis of a Chinese masonry pagoda" e "Preliminary study on a novel Optimal Placed Sensors method based on Genetic Algorithm".
L'innovazione che migliora il futuro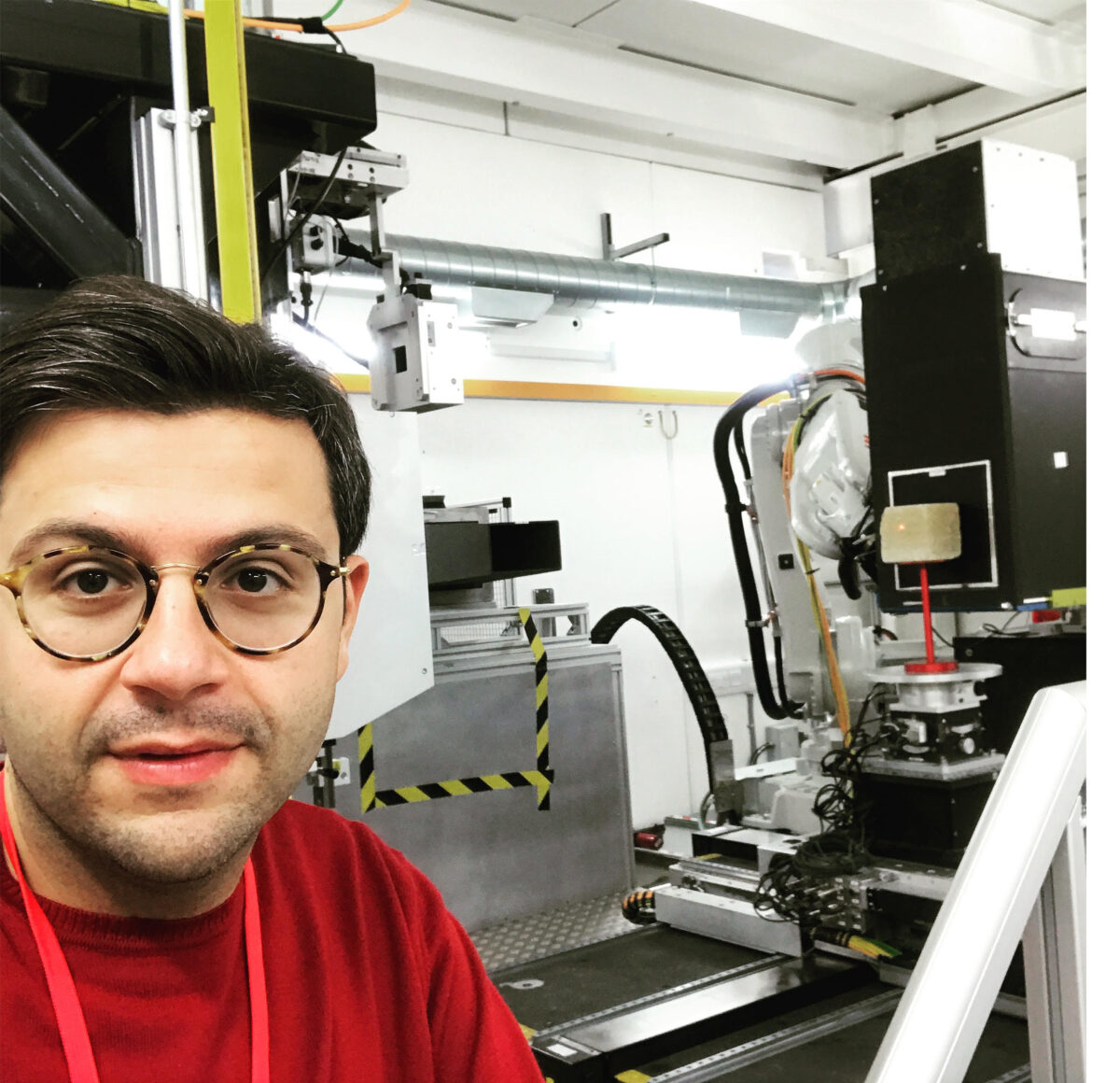 Carmelo Scuro, inoltre, nelle scorse settimane si è aggiudicato il "Best Paper Presented by a Young Researcher".
Il premio gli è stato conferito per il miglior lavoro di ricerca sulla base dell'innovazione, apportata per la realizzazione e progettazione di un sensore smart per il monitoraggio di strutture storiche, a basso consumo di energia e basso costo di produzione.
Si tratta di un sistema di monitoraggio strutturale, basato sull'implementazione di un modello matematico che riduce i tempi e gli oneri computazionali del sistema, che in caso di terremoto riesce a prevedere se la scossa metta o meno a rischio la tenuta di qualunque palazzo storico o bene culturale in muratura.